Richard and Sandra Roberts Ministriesis a nonprofit religious 501(C)(3) corporation. All donations, gifts and offerings are tax deductible.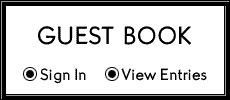 Please consider giving a donation to RSRM at:

 P.O. Box 850 

Pleasant Grove, CA 95668-0850

Where to find Natomas Community Church

For Your Convenience Click This Link For:


Send us your prayer requests.

RICHARD AND SANDRA ROBERTS MINISTRIES

Ephesians 2:8, "For it is by grace you have been saved, through faith--and this is not from yourselves, it is the gift of God--" (NIV)